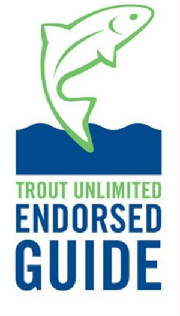 Trout Unlimited Endorsed Guides and Instructors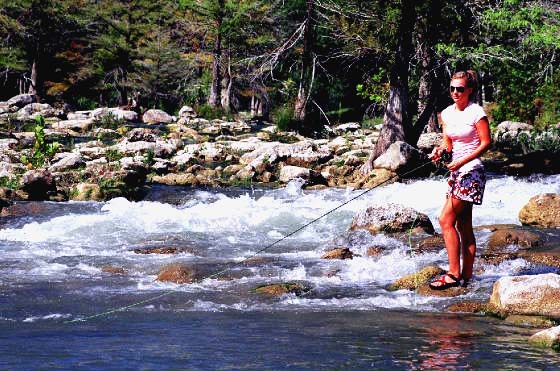 Fly Fishing Texas Classes, Lessons, Instruction in New Braunfels, San Antonio and Austin Texas
Our Fly Fishing Classes are tailored to fit your needs. We offer private lessons as well as group instruction. See special offer on the bottom of this page.
Our group lessons are perfect for Corporate Team Building.
Each Fly Fishing Lesson and Class is taught streamside for a realistic session promoting relaxation and recreation.
This is the ideal "Green" experience for watching Nature and Wildlife; while learning a new skill.
All of our instructors are professional fly fishing guides with years of experience hosting trips on rivers in Texas and the Rocky Mountain West. We provide all equipment.
Fly Fishing Classes and Lessons start with stream side casting instruction basics, knot tying, fly selection and general overview. Targeting fish species and the techniques to catch them are also emphasized.
We also get you familiar with local river access points, so you can come back and be successful on your own. We can also advise you on fly fishing gear purchases. You can save money by getting the right gear that performs properly from the very beginning.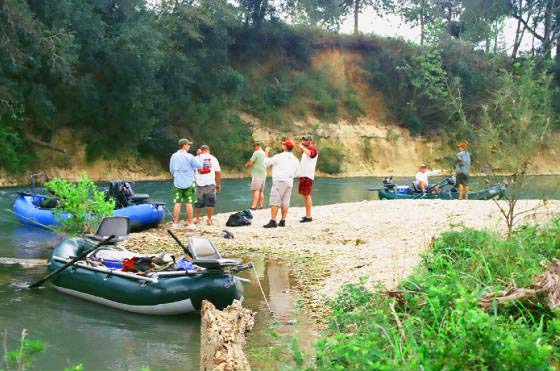 Fly Fishing Classes, Lessons, Instruction in the New Braunfels, San Antonio and Austin areas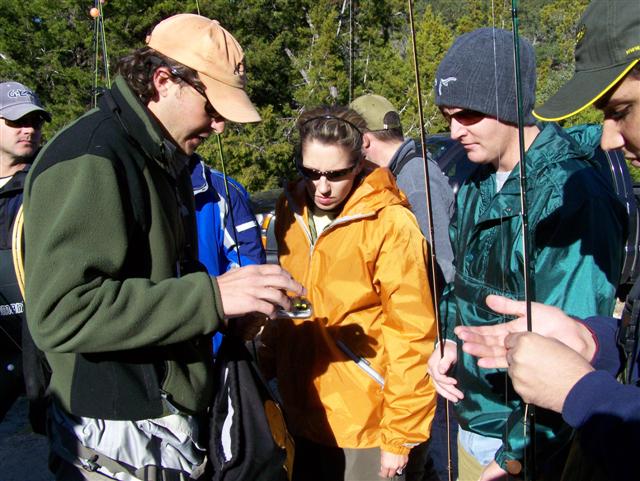 Fly Fishing Texas Classes, Lessons, Instruction & Team Building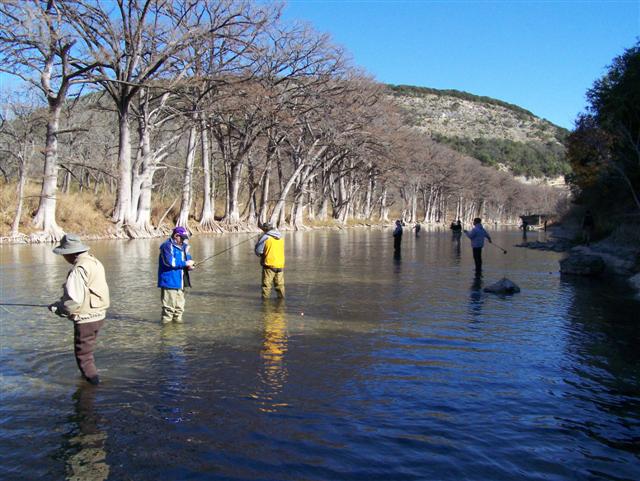 Fly Fishing Texas Classes, Lessons, Instruction, & Team Building
Private Lessons: $150 for the first person, $50 for additional persons; based on a two hour duration. Special offer: for a limited time the second person is free.
Group Lessons and Corporate Team Building exercises are quoted on an individual basis.
For more information and reservations call: 210-602-9284
email: kevinstu@msn.com
Expedition Outfitters9751 River Road # BNew Braunfels, TX 78132