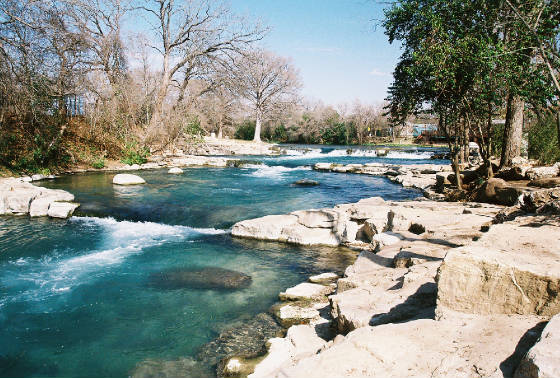 San Marcos River Fly Fishing Guides Near Austin Texas
Float Trips:
We float the upper and lower San Marcos. The upper stretch is within the city limits and harbors good bass fishing. The lower stretch is more scenic with less fishing pressure. Longer distances are covered on the lower part of the river, but it has quite a few oxygenated riffles and runs. There are class I-II rapids at certain flows. The smallmouth generally hold in the moving water and the largemouth are generally found in the still pools.
Our float trips are aboard a customized 14 foot whitewater raft. There are casting platforms fore and aft for the fishers to stand on. The guide sits in the center of the boat and rows.
Our trips include all instruction, equipment, lunch and drinks.
Day trips are 7-9 hours duration. Total Cost: $500.00 per day...up to 2 people (not per person),
Half day trip: $350.00 Groups up to 10 by special arrangement.
All trips catch and release.
Call: 210-602-9284 or,

[email protected]

to reserve your trip.